Are you just passing through? Then quickly hit the brakes! Take a break for at least one night and have a look around. Next time, the German Wine Route will probably be your first choice as a holiday destination and you'll just be passing through somewhere else.
For one night, you can park your mobile home in any public car park. But if you want to stay in the area for longer, there are of course places that are more suitable.
One or the other winegrower have a spot ready for you. In Weisenheim am Sand, you can stop at the Ludwigshain recreation area, or you can drive right "up to the edge" at the camper parking site of Autohaus Schmidt in Herxheim am Berg and look out over the Rhine plain from your mobile home.
You will find larger capacities north of Bad Duerkheim at the "In der Silz" camper van site or east of Ungstein at the Knaus Camping Park at Almensee.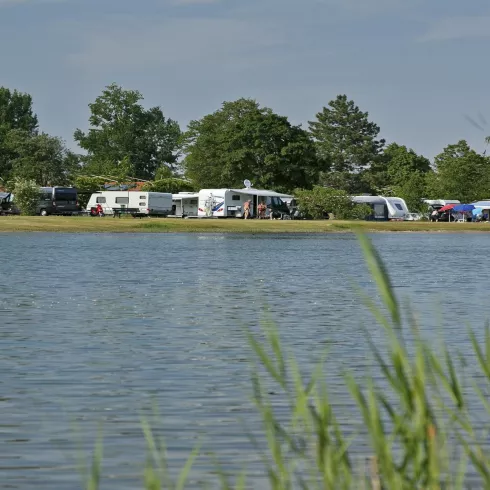 Knaus Campingpark
Traumhaft, inmitten von Weinfeldern gelegen, präsentiert sich der KNAUS Campingpark in der pfälzischen Kurstadt Bad Dürkheim direkt am Almensee. IKNAUS Campingpark Bad Dürkheim heißt Urlaub mit allen Sinnen erleben. Zur …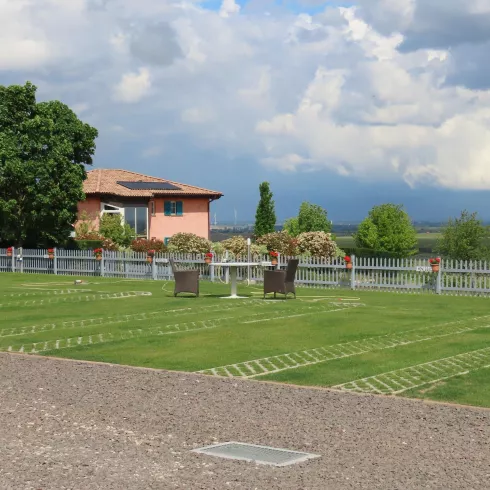 Herxheim am Berg - Wohnmobilstellplatz am Autohaus Schmidt
Besuchen Sie den herrlich gelegenen Panorama-Stellplatz auf dem höchsten Punkt der Deutschen Weinstraße! Das Autohaus Schmidt bietet komfortabel ausgestattete Wohnmobilstellplätze mit herrlicher Aussicht in die Rheinebene.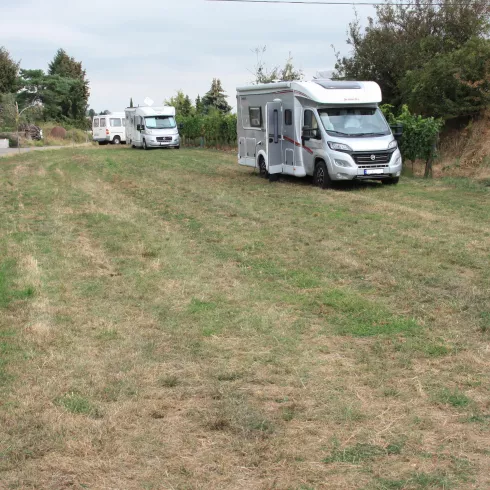 Kallstadt - Wohnmobilstellplatz am Weingut Walter Henninger
3 Stellplätze ohne Größenbegrenzung mit Stromversorgung, WLAN, Trinkwasser, WC und Dusche direkt an den Weinbergen am südlichen Ortsrand.Tagesgebühr 10 €, Schlüsselkaution 10 €. Wenn Stromversorgung benötigt wird, zuzüglich 2 € …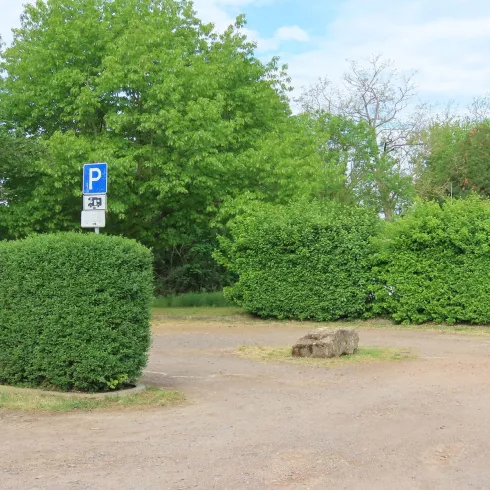 Weisenheim am Sand - Wohnmobilstellplatz am Ludwigshain
Im Naherholungsgebiet von Weisenheim am Sand gelegen, bietet der öffentliche Wohnmobilstellplatz eine ruhige Übernachtungsmöglichkeit. Er ist nur für Selbstversorger geeignet, da Strom- und Wasseranschlüsse nicht vorhanden sind.
Wohnmobil-Stellplatz in der Silz
Der Wohnmobil-Stellplatz "In der Silz" verfügt über 90 Standplätze und 30 Stromanschlüsse auf über 10.000 m² Wiesen. Von Weinbergen umgeben, am Stadtrand gelegen, Nähe Pfälzer Wald, guter Ausgangspunkt für Wanderungen …