See the places of interest along the German Wine Route.
Whether with the "Postwaegeli" (oldtimer bus) from 1947 or your own coach - a tour along the German Wine Route is worthwhile in any case. Bad Duerkheim, Deidesheim and Neustadt an der Weinstrasse can be reached quickly from the Freinsheim holiday region. Our wine road guides know their way around there and will be able to tell you a lot of interesting facts during the trip and at selected stops.
Let us know on which date you are planning to explore the German Wine Route and whether you would like us to arrange the oldtimer bus for you or if you just need a knowledgeable tour guide for the trip in your own coach. We will also be happy to arrange a bus just for the occasion. We can of course take your wishes regarding the route into account when organizing the tour.
See here how a wine road trip can go:
Urlaubsregion Freinsheim - Bustour entlang der Dt. Wstraße (mit eigenem Bus)
Ausflugsfahrt entlang der Deutschen Weinstraße mit ihren einzigartigen Höhepunkten. Ein versierter Gästeführer begleitet Sie in Ihrem eigenen Bus. Abtsecher können je nach gewünschter Route zum Beispiel Bad Dürkheim, Deidesheim und …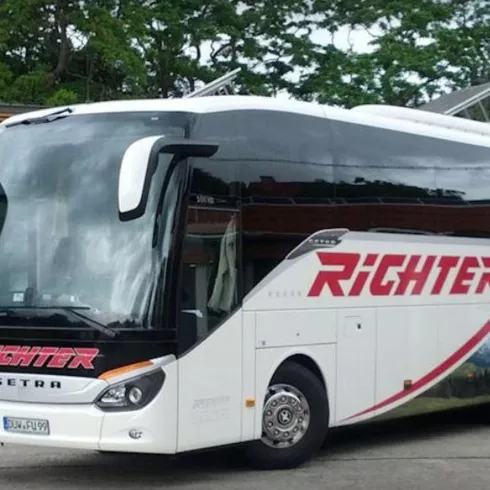 Urlaubsregion Freinsheim - Bustour entlang der Dt. Wstraße (mit gemietetem Bus)
Ausflugsfahrt an die Deutsche Weinstraße in einem für Sie gemieteten Bus. Die Tour wird begleitet von einem versierten Gästeführer der Sie zu Orten mit herrlicher Aussicht oder interessantesn Sehenswürdigkeiten bringt …